BEAR BASIN NORDIC CENTER OVERVIEW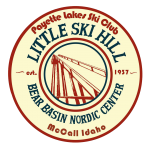 Operated by the Payette Lakes Ski Club and under special use permit from the USFS, Little Bear Basin is a great cross country ski area with 30km of beautiful trails. The PLSC operates a yurt at the trailhead. 10km of snowshoe trails are available. All trails are dog friendly and wind through beautiful open meadows and giant Ponderosa pine trees. Great views, deep snow, and wonderful skiing make Little Bear Basin a great place for everyone.
Directions: Located 3 miles West of McCall on Hwy 55, take a right on North Club Hill Dr and follow the recreation sign for Bear Basin trailhead. If approaching from the North, take a left on North Club Hill Dr.
Prices:
Child (5 to 17): $5.00
Adult (18 & up): $10.00
Dogs: $2.00 (season pass $25.00)
Ages 4 and under ski free
3 Day Nordic Pass: $24.00
5 Day Nordic Pass: $40.00
Season Pass (Child): $45.00
Season Pass (Adult): $110.00
Season Pass (Family): $250.00
Season Pass (College): $65.00
Contact:
Phone: (208) 634-5691
Visit Website
PONDEROSA STATE PARK OVERVIEW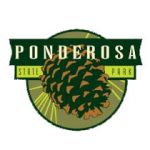 Ponderosa State Park covers most of a 1,000-acre peninsula that juts into beautiful Payette Lake near McCall. The scenic overlook at Osprey Point offers a spectacular view of the lake. The park offers hiking and biking trails, guided walks with park naturalists and evening campfire programs. The topography ranges from arid sagebrush flats to dense forests. Wildlife that can be viewed at the park include Canada geese, osprey, bald eagles, wood ducks, mallards, songbirds, deer, moose, beaver, muskrats and even bear.
Home to one of Idaho's Premium Nordic Ski Grooming opportunities, Ponderosa State Park boasts 12 miles of groomed trails – 19.3 kilometers. Nordic trails range from recreational to competition to accommodate all abilities. The park also has 3.4 miles of designated snowshoe trails through the forest that offer viewpoints of the lake. There are several ways to have a great time at Ponderosa. Pondersoa State Park provides Nordic skiing on one of only two USSA-certified cross-country courses in Idaho and last year hosted the Masters World Cup ski race in March.
Contact:
Phone: (208) 634-2164
Visit Website
ACTIVITY BARN TRAILS OVERVIEW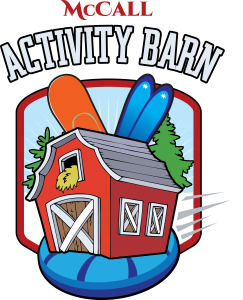 A delightful loop for first-time or experienced trekkers looking for a little person-powered recreation. Come enjoy our five-kilometer groomed trail for FREE! This trail is unique because there is no fee to use the loop. But, for an extra fun outing, you can ride our conveyor lift to the top of the hill (fee required for lift) and hook into the groomed trail from there. It also connects to the North Valley Rail Trail, so the options are limitless! Dogs are welcome. Please be considerate of all user types and 'share the road'. Trails open to snowshoes, cross country skiers, and fat bike riders.
Directions: From downtown McCall: Go south on Highway 55 to the stoplight at Deinhard Lane. Take a right (west) on Deinhard and go half a mile to Mission Street. Take a left (south) on Mission. Continue south for 1.6 miles until you reach Moonridge Road. Take a right on Moonridge and continue .6 miles. The Activity Barn is on your left. Please watch for pedestrians and cross-country skiers as you approach.
Contact:
Phone: (208) 634-4151
Visit Website
JUG MOUNTAIN RANCH OVERVIEW

Winter is a magical time at Jug Mountain Ranch. When the snow starts to fall, the golf course and mountain biking trails are transformed into a Nordic paradise! Jug boasts over 25 km of groomed trails provided by Gregg Lawley of Precision Snow Grooming and miles of snowshoe trails. With terrain for every skill level that winds through trees, along Boulder Creek, and up to the Jug Reservoir, your Nordic adventure awaits! All of our snowshoe and Nordic trails are also open to dogs!
Fat Biking: Experience Jug Mountain Ranch in a whole new way…on a fat bike! We are expanding our mountain bike program into the winter months and offering trails specic for fat biking as well as opening up Nordic trails to bikers. No fat bike? No problem! We have rentals available at the Nordic Center.
Directions: From Hwy 55 at Lake Fork, go east 1.5 miles on Lake Fork Rd to the entrance of JMR.
Prices:
Adult Day Pass:  $10.00
Adult Weekend Pass (2 day): $16.00
Senior Day Pass (65 and older): $5.00
Youth Day Pass (age 6 and under) Free
Youth Day Pass (age 7-17): $5.00
Snowshoe Day Pass: $6.00
Snowshoe Rental (1 day): $10.00
Season Pass (Adult): $45.00
Season Pass (Couple): $80.00
Season Pass (Family): $90.00
Contact:
Phone: (208) 634-5072
Visit Website
TAMARACK RESORT OVERVIEW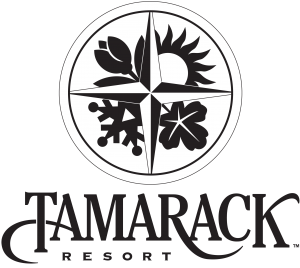 The Tamarack Nordic Trail system offers a variety of trails that wind through open meadows and forested paths with towering pines. Choose your own adventure through the groves of  Aspen, fir and Tamarack trees on your classic or skate skis, Fat Tire Bike or snowshoes.  Our regular grooming program ensures multiple kilometers of optimal terrain throughout the season. Nordic Trails are open every day from dawn to dusk during the ski season. Nordic Rentals Available!
Prices:
Nordic Family Season Pass $150
Nordic Adult Season Pass $50
Nordic Junior/Teen Season Pass (7-17) $30
Child Season Pass (6 & younger) $10
Senior Season Pass (70+) $10
Nordic Day Pass $9
Other Area Passholders Day Pass $5
Contact:
Phone: (208) 325-1000
Visit Website